Undesirable phenomenon:
1. Bubbles inside the product, NG for light guide (as shown below).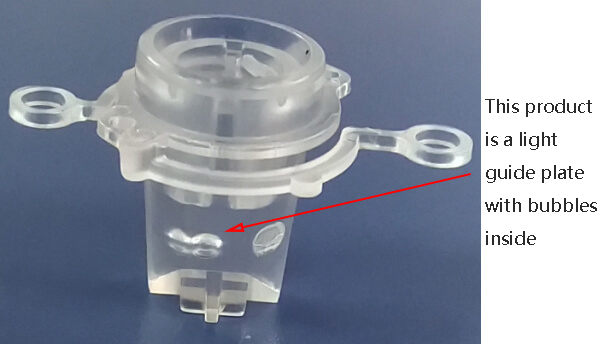 2. Deformation of the elastic reset buckle of the product (as shown below).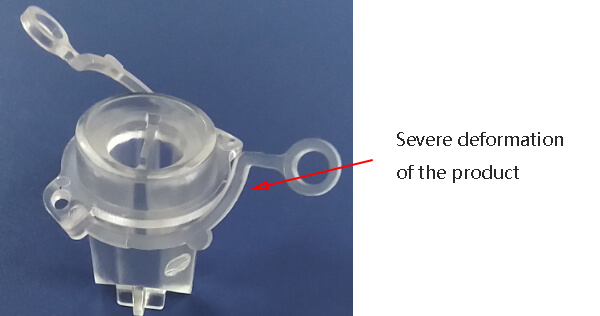 Reason: Due to the long packing pressure of 11×11×11 during molding, the PC material has poor fluidity. The design diameter of the main channel ∅4 affects the fluidity during molding. The size of the inlet: 0.8×1.2, which affects the inlet Unreasonable ejection design for speed and pressure. Only 4 ∅1.5 ejectors are ejected. Due to the large injection pressure required by the light guide, ejection is unbalanced and the product sticks to the mold.