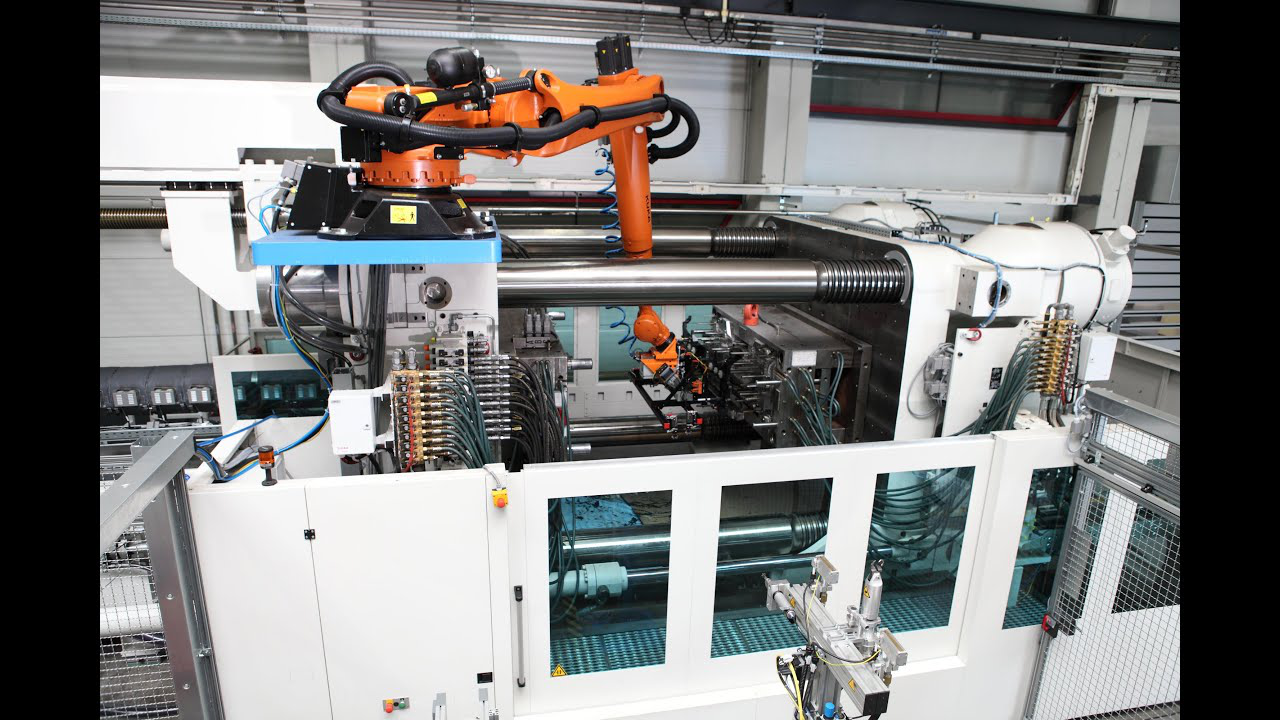 6 Benefits That Would Make You Want to Automate Your Plastic Molding Process Today!
Automation in Plastic molding is experiencing a rising trend. Automated plastic molding machines made up 32% of all the machines sold in 2019, which has risen from 18% in 2010. Many ambitious molders opt for automated plastic-molding machines for the efficiency that the robots confer upon this process.
What is Plastic Molding?
If you are here looking for benefits of automation in plastic molding, chances are you already know what plastic-molding is. But still, let us brush up your knowledge a bit, and then we'll get to the pros in a moment.
Plastic moulding is a process of converting molten plastics into well-defined shapes and sizes. The injection molding machine melts granular plastics first. And then, it injects the molten polymer into a mold of any shape and size.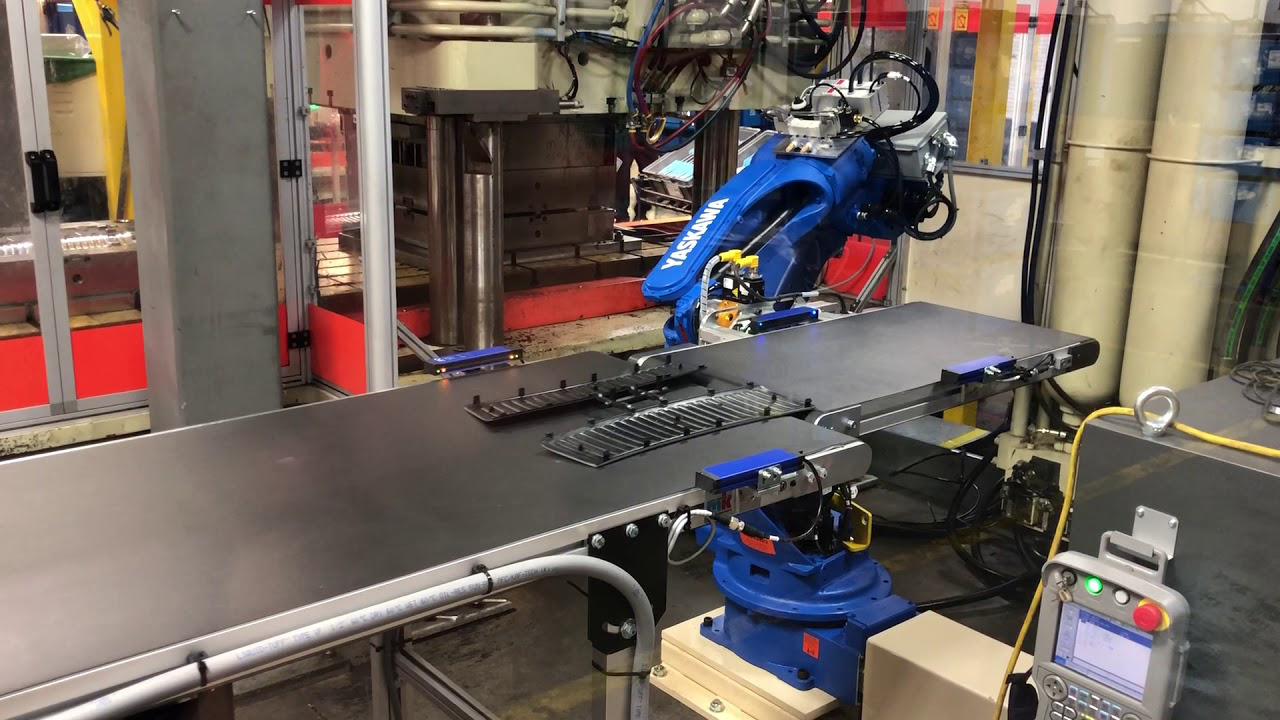 After being injected into the mold, the machine applies pressure to the molten plastic and cools. This way, the plastic solidifies and takes the shape of the cavity inside the mold. The mold then opens up, drops the plastic piece, and closes for the next 'shot,' and completes one cycle of the process.
A typical production cycle can take anywhere from 2 seconds to up to 120 seconds to complete.
What is Automation in Plastic Molding?
Automation of a process translates into the integration of innovative technology and smart robotics into any process. An automated process offers increased productivity, capacity, and efficiency compared to a non-automated, fully manual process.
The world is getting more involved in developing ultra-modern technology. People want technology to aid humans in every field and reap smart and efficient robots' benefits. The injection molding industry keeps up with the fast-paced world and takes immense interest in the automation of their processes.
Automation of the plastic moulding process gives the molders an edge over their competitors who are yet to integrate automation with their process. Now, to efficiently compete with their 'automated' peers, more and more molders are handing their processes over to the robots.
How is Automation Enhancing the Plastic Molding Process?
Automation is effectively augmenting the plastic-molding process by decreasing cycle times and ensuring consistency in product quality. Here are just a few of the many advantages that justify why plastic moulding automation is imperative in today's world.
1.
 

Increases Productivity

Employing robots to perform specific tasks in your injection molding process will lead to increased productivity. Unlike humans, robots never sleep. They never take breaks. Moreover, they don't need to go home after their shift is over. Hence, an automized plastic-molding process can stay in operation throughout the day, seven days a week.

Therefore, by automizing the molding process, you can keep manufacturing and selling products without frequent breaks and enjoy increased revenue.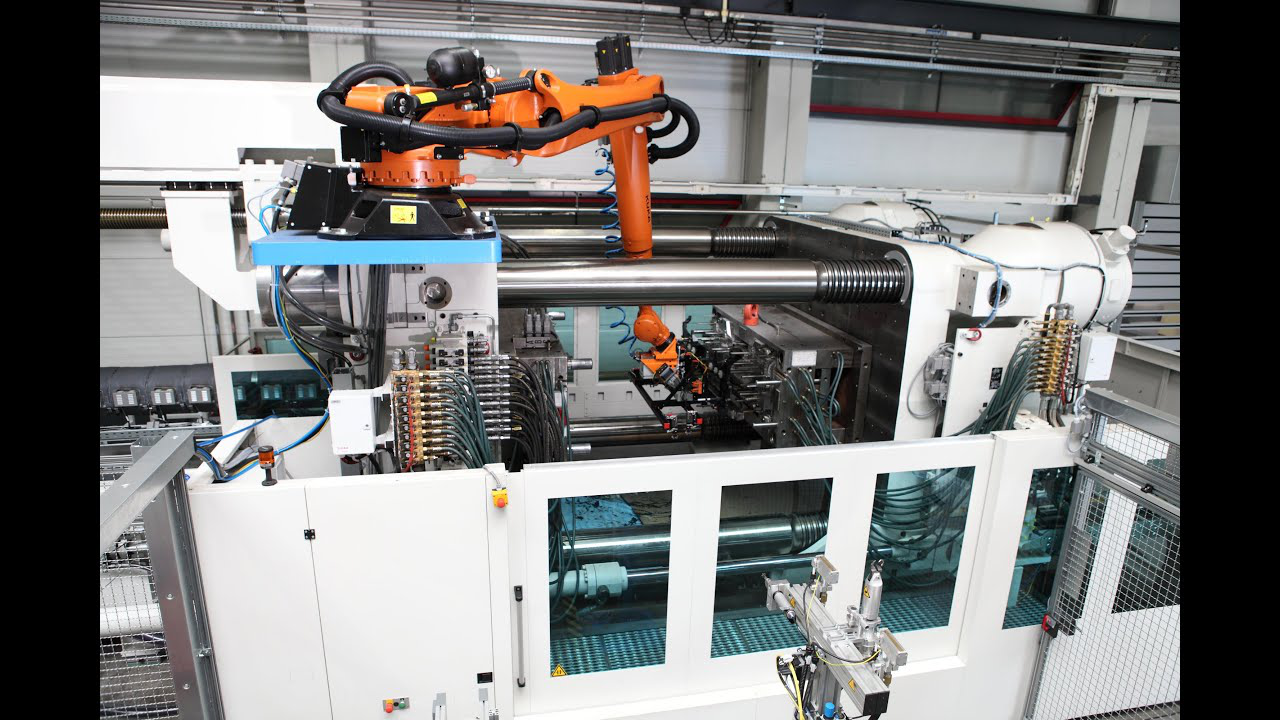 2.
 

Increases Production Capacity

With increased productivity comes increased production capacity. Automated machines are capable of producing plastic-molded parts at a much higher rate than manual machines can. The increase in production rate is because automated machines work faster, without a pause. Thus, they are often capable of producing thousands of perfectly molded plastic pieces in just one day!
3.
 

Ensures Consistency in Product Quality and Specifications

Humans tend to make mistakes. It is normal. But a mistake is not just a mistake in the plastic moulding industry. It is a loss—a loss of time, effort, and of course, money. In manual molding processes, chances of the product specifications deviating from customer-defined parameters are high, which leads to losses in terms of lead time and raw material.

However, once programmed appropriately, machines can roll out plastic parts in every cycle that match exactly with the specifications fed to the machine—thus adding consistency to the molding process's throughput.
4.
 

Automation Minimizes Cost

The common idea associated with plastic moulding automation is that it is bound to cost you an arm and a leg to get robots to do the tasks that human workers are already doing.

However, contrary to this belief, integrating automated machines in your process saves you a lot of money. How? Firstly, a single machine takes the place of multiple workers, which means you save on the cost that you may spend on these workers' salaries and other incentives.

Moreover, an automated plastic molding process produces fewer defective parts, which means you save money on the raw material. Furthermore, since automizing optimizes the entire process, this means robots will yield a significant return on investment very quickly.
5.
 

Optimizes the Process.

Automating your plastic molding process is a sure-fire way to optimize the entire process. Automated plastic moulding machines produce high-quality parts in every cycle, yielding fewer plastic parts to discard. Consistent-quality production saves a lot of raw material that would've otherwise been wasted if the produced part was defected and rejected.

Moreover, automizing the plastic moulding process saves up a lot of labor as machines clean any leftover plastic that tends to solidify in the mold. They also load molded plastic parts on the conveyers. Thus, they eliminate the need for humans to do such primitive tasks and allow you to assign your human workforce tasks out of the machines' performance scope.
6.
 

Lowers the Risk of Workplace Injuries

An industry such as the plastic molding industry that involves a lot of heat in the form of molten plastic and heated plastic parts runs a high risk of worker injury.

Moreover, the plastic molding process requires repetitive tasks such as removing molded-plastic parts and loading them on a conveyor. Then packing them and preparing them for shipping. All of these tasks are not only tedious but monotonous and excruciatingly exhaustive. Thus, they may lead to elevated-stress injuries among the workers.

Therefore, by employing automated machines to do all the highly repetitive tasks, you can save your workers from work-related injuries and utilize their capabilities in a more productive and less physically exhausting area, such as operating the machines or programming the robots.
Final Thought
Most people often criticize robots and automated machines for stealing human jobs. However, the reality lies at the opposite end of this spectrum. An automated plastic moulding process does not replace humans with robots, but they create better higher-paying jobs.
These robots control the potentially harmful aspects of the processes. And allow humans to control and monitor the process while staying far from their life-threatening aspects.
Moreover, they prevent exhaustion and stress injuries among workers by performing repetitive tasks that are the trademark of the plastic moulding industry efficiently without getting tired.
Thus, the automation of plastic moulding has innumerable virtues not only for the plastic molding owners but for the workers as well. Automated machines reduce human downtime, lead time, cycle time and increase profits, all the while ensuring proper health and safety of the workers
Continue Reading