Design Molded Plastics And Efficacy Of Master Molders
Design-molded plastics have gained massive popularity after the introduction of injection molding to the world of manufacturing. Injection molding technique is a great way of manufacturing using different materials like metals, glass, plastics i.e. Thermosetting, and thermoplastic polymers. There are a great number of molding manufacturers in the fabricating sector.
Master molders are the ones with great knowledge and experience in dealing with products. While button-push design molded plastic molders are new I the market and don't have the skills to manage the requirements skillfully.
Design-Molded Plastics
Design-molded plastics are fabricated using molten material. To achieve the desired size and shape of the material, specially designed molds are used. The molten material solidifies into the mold cavity and attains the shape of the cavity.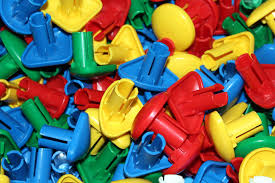 The great thing about injection molding is accuracy and mass production. Injection molding is one of the best fabricating techniques in plastic processing.
Button-Push Design Molded Plastics Molder Vs Master Molders
There is an excess of the Button-push design molded plastic molders in the manufacturing sector. Dealing with defects and new design becomes inefficient when dealt with less knowledge and training. The operators in this sector believe in applying different techniques to deal with the defects. This can make the process costly and consume too much extra time.
Master molders have a vast knowledge of the latest techniques to provide solutions to these problems and fabricate high-quality products that result in cost-effectiveness in the long run. They know how to fabricate products according to the exact requirements of the customers and clients with their immense expertise and skills. 
The comparison mentioned below between the master molders and the Button-push design molded plastic molders elaborates why one should collaborate with the master molders. 
Polymer
And Plastic Availability 
The injection molding manufacturer that you collaborate with must equip the relevant plastic resins. The master Molders being more experienced have a stronger reputation in the manufacturing sector and have contacts with plastic and polymer suppliers.
Thus, master Molders have a great variety and stock of plastics. Having hands-on experience and knowledge of a variety of plastics, they can elaborate and guide you to the correct plastic material selection.
Button-push plastic molders on other hand do not have greater experience and might not know the correct plastic materials suitable for your product. Moreover, being new in the sector, they don't have strong relations with plastic suppliers so they don't have a wide variety of plastic materials.
Educated
And Trained Personnel
The master Molders having names and experience employ professional and skilled personnel to manufacture design molded plastics. The employees and workers have great experience and knowledge about plastic molding processes.
When you provide them with a design, they can understand the technicalities and help evaluate the required design. While, button-push plastic molders, being new in the sector hire engineers and trainees with less experience.
They are new in the field and don't know about evaluating the design in the required manner. It is not like they don't have skill and knowledge, but due to less experience, they might not be able to fulfill the requirements. 
Knowledge
Of Material 
The manufacturer needs to have a better understanding of the materials. The production process is effective only when the raw material utilization is proper and efficient. The raw material should not go wasted as it can result in cost ineffectiveness.
The master Molders have experience and quality knowledge about the proper usage of raw materials. With their expertise and skills, they manufacture the finest quality finished product by properly utilizing the raw material and thus making the processing cost-efficient. New upcoming molders may not be as efficient as the master molders in this regard. They might not utilize raw material properly, thus making the process costly and ineffective. 
Prototyping 
A prototype is a sample of the finished and fabricated products that your company presents as a sample. Prototypes can help you give an idea about what your finished product will look like. It can also give you an idea about the service quality of the Molding manufacturer.
Master molders fabricate a large number of finished products daily. Thus you can get a hands-on idea about the service they provide. Button-push design molded plastic molders are new in the field and don't have many finished and fabricated products. So, it will become more difficult for you to trust their service. Hence, while investing in something, you must learn about the quality of the finished product that is in this regard is possible with master Molders. 
Efficiency
And Quality 
While considering your Molding manufacturer you look for their relation and repute in the sector. Being experienced, master Molders are more aware of the latest Molding techniques and modern equipment and machinery to fabricate finished products.
ISO certification is also important while considering the manufacturer. Most Master molders with their expertise and experience, are ISO certified. Having more experience, you can get every possible information about their services from their suppliers.
This is not possible with the Button-push design molded plastic molders as there is no background knowledge available about them. They are new in the sector and are on their way to build their reputation in the sector.
You need to trust them as they can't get information about their previous work and services. Thus, there is a risk factor you need to deal with while collaborating with Button-push plastic molders.
 Cost Factor 
Coming to the last and very important point is the cost. Master Molders with great expertise, skills, and experience fabricate products with high-quality and required details and design. But due to their quality provision of finished products they charge much more than what a new molder will charge for the same service.
Button-push design molded plastic molders being inexperienced charge the amount within the reach of any client. Their main aim is to gain clients, and for that purpose, they keep their rates quite lower than the master molders. But as we have already studied the comparison between the two sectors, master Molders take the lead.
You can get your required product at much higher rates from master Molders, but the hassle and worry about the results and services is what makes them superior to the Button-push design molded plastic molders. 
Conclusion
To sum up, master molders having great expertise and skills in plastic processing can deal with a wide variety and defects and plastic processing. They have more experienced employees and trained personnel, and the latest equipment and machinery to fabricate a wide range of products.
Button-push molders don't have enough experience and knowledge about the different and unique fabrication techniques and thus one cannot rely on collaborating with them.
For More Information Contact Us Today!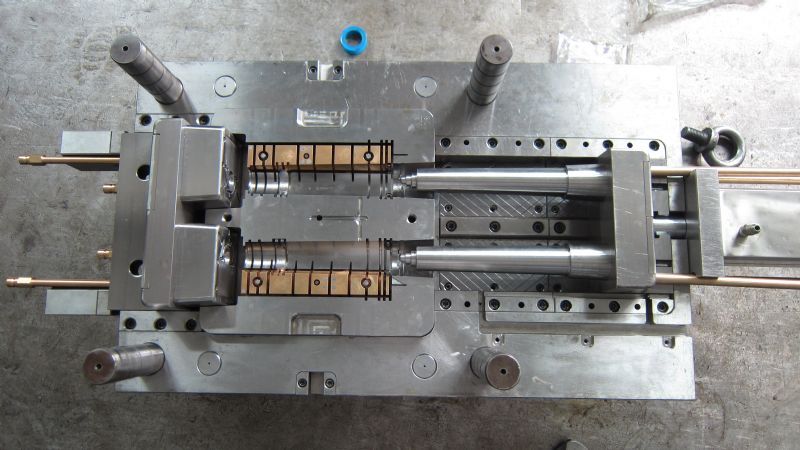 Continue Reading